About Us
The Micrima team is a diverse and expanding group of people who have many years' experience in engineering and developing medical devices, particularly in imaging. With a keen interest in improving the worldwide situation in breast cancer. The key senior members of the team are;
Roy Johnson – Executive Chairman & Founder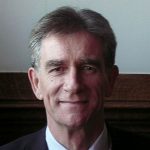 Mr Johnson has over 30 years' experience in the medical device and diagnostics sector, operating at board level in both the UK and the USA.
He is particularly conversant with bringing complex technology to market, developing worldwide distribution networks, and negotiating and managing strategic relationships with some of the industry's leading players.
Following a career in large USA corporates, he has founded 4 medical technology companies and has advised the government in the Life Sciences Sector.
Dr Peter Bannister – Chief Technology Officer
Dr Bannister received his doctorate in Medical Image Analysis from the University of Oxford where he was one of the original developers of the FMRIB Software Library (FSL) which remains the gold standard for neurological image analysis.
He has held several senior management positions in medical device companies with responsibility for product development, R&D and international supply chain spanning technologies such as 3D medical imaging and laparoscopic surgery.
Peter is a Chartered Engineer, Chairman of the IET's Healthcare Technologies Network and both advises and represents the Institution on matters related to Healthcare Technology and Biomedical Engineering.
Andrew Wood – Chief Financial Officer
Andrew Wood- Chief financial officer, is a Chartered Accountant and holds a 1st Class Honours degree in Biochemistry from the University of Oxford. He has held and continues to hold, CFO and CoSec positions in a variety of Life Science companies. He took Oxford BioMedica onto AIM and subsequently to a full LSE listing.
Professor Alan Preece – Non-Executive Director, Consultant & Founder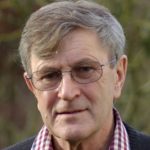 Currently Emeritus Professor in the Department of Medical Physics at the University of Bristol and Honorary Consultant Clinical Scientist with the United Bristol Healthcare Trust (UBHT).
Previously Head of Biophysics Unit, Department of Medical Physics and Professor of Medical Physics, University of Bristol.
Alan is a board member of the Bioelectromagnetics Society (USA) and the European Bioelectromagnetics Society, a Fellow of the Institute of Physics and Engineering in Medicine.
He has delivered numerous invited lectures worldwide and has received numerous prizes for his work.
Professor Ian Craddock – Founder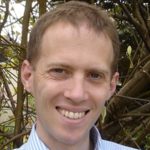 Currently Professor, University of Bristol, and scientific project leader heading the University's radar imaging group.
He has published almost 100 papers on topics including Electromagnetics, Antennas and Imaging. He was personally awarded the 2005 IEE J. A. Lodge prize for outstanding work in Medical Electronics. He regularly delivers invited papers at the leading European, Asian and North American conferences in his subject area.
He chairs and convenes sessions on Radar and Imaging at international conferences, is a Member of Advisory Panel to an IET Personal Network on Antennas & Propagation and a Member of the Editorial Board for IET Proceedings on Microwaves, Antennas and Propagation.
Latest news
 Clinical poster and presentation

Micrima is pleased to have had a poster at the EUSOBI scientific meeting this year and the …

Micrima's latest grant funded project

Reaching a final diagnosis for Breast cancer is a complex process with many steps. Despite the diagnostic performance …